This book is simply an easy to read and follow guidebook with over hundred, easy to prepare, healthy, and tasty recipes with full nutritional information, and step by step instructions.
More...

Squash Loaf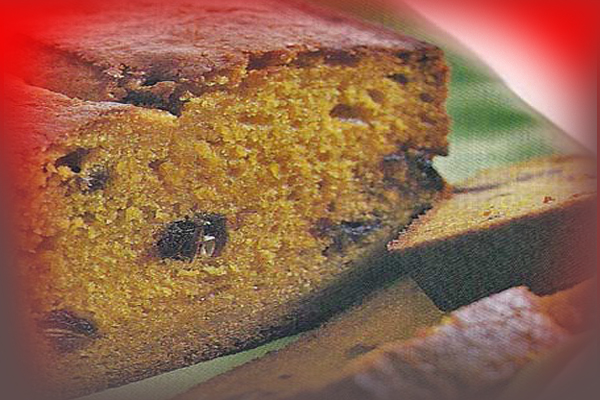 Ingredients:



1/3 cup butter
1¼ cups granulated sugar
2 eggs
1¼ cups cooked squash puree, cooled
1/2 cup orange juice
2 cups all-purpose flour
1 teaspoon cinnamon
1/2 teaspoon ground cloves
1 teaspoon baking soda
1/2 teaspoon baking powder
1/2 teaspoon salt
1/2 cup chopped, pitted dates



Directions:



Grease a 9x5x3-inch (23xI2x7-cm) loaf pan and set aside.
In a medium size bowl, sift flour with spices, baking soda, salt and baking powder and mix until combined; set aside.
Preheat oven to 350ºF (180ºC).
In a large mixing bowl, beat butter with sugar using electric beaters until light and fluffy. Add eggs, one at a time, beating until blended. Beat in squash and orange juice until blended.
Stir dry mixture into squash mixture until blended. Stir in dates. Pour into prepared pan, smoothing the top.
Bake in preheated oven 55 to 65 minutes or until a cake tester inserted in centre of loaf comes out clean.
Cool loaf in pan 10 minutes; remove from pan and continue to cool on a rack.

Makes 15 slices.



Per serving (1 slice):

202 calories, 2.9 g protein, 5 g fat, 37.5 g carbohydrates, 1.5 g dietary fibre, 21 mg calcium, 1 mg iron, 10 mcg folacin.



Email this info to Friend

Browse Pages


Breads & Related

Cakes & Related

Cookies

Amazing Pies

Pastries

Puddings

Eggs

Fruit

Rice

Vegetarian

Tasty Dips

Soups & Related

Cooking With Kids

Herbs & Spices

Special Occasion

Miscellaneous

Recommended Products

Did You Know?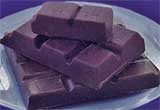 Dark Chocolate May Reduce High Blood Pressure
Dark chocolate and flavanol-rich cocoa products have attracted interest as an alternative treatment option for hypertension, a known risk factor for cardiovascular disease. Previous meta-analyses concluded that cocoa-rich foods may reduce blood pressure.