Learn How to Make & Serve Desserts
Entertaining takes on a new and simplified meaning when one knows how to make and serve desserts. When you are entertaining or even when you have just regular meal at home that includes desserts, let everybody knows that you have desserts included in meal, even better serve them at the same time with other food. Desserts should be considered as a part of the meal and should not be added after enough other foods have been eaten, otherwise they will be digested with difficulty. That rule also applies to fresh or dried fruits and nuts that are used as accessories immediately after a meal.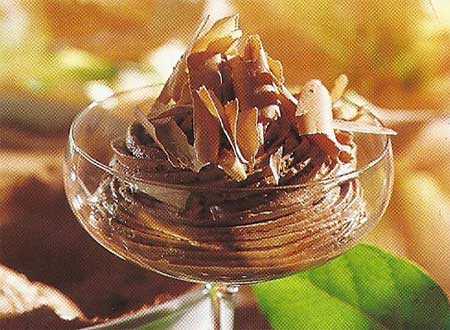 BROWSE RECIPES:



Email this info to Friend

Browse Pages


Breads & Related

Cakes & Related

Cookies

Amazing Pies

Pastries

Puddings

Eggs

Fruit

Rice

Vegetarian

Tasty Dips

Dressings

Soups & Related

Cooking With Kids

Herbs & Spices

Special Occasion

Miscellaneous

Recommended Products

Did You Know?

GELATINE is an odorless, tasteless substance extracted from the bones and various tissues of animals. It is used in a variety of forms, such as glue and isinglass, but is also purified and prepared commercially for use in desserts. When it is to be used as a thickening agent in dessert making, it is ground and sold in this form, or it is mixed with sugar, flavoring, and acid, when all that is necessary to make it an appetizing dessert is that it be dissolved in hot water. In both of these forms, it is sold under different trade names. The gelatine itself does not provide any appreciable food value, but it is a means of conveying various foods, such as eggs, milk, sugar, and many kinds of fruit and fruit juices, all of which are more or less valuable for their constituents. In addition, it produces desserts that are appetizing and that may be garnished and served in many attractive ways.