Learn to Eat Healthy is not a traditional diet book with strict rules and limitations. Here you will find great tips and ideas for healthy cooking and good guidelines to control your health, your eating habits and your weight without strict dieting rules. You'll discover that preparing your own food is fun and easy and your healthy diet is delicious. In fact, the main reason why most of those quick fix diets will fail you from the start is because they ignore the way normal people want to live. This book is simply an easy to read and follow guidebook with over hundred, easy to prepare, healthy, and tasty recipes with full nutritional information, and step by step instructions.
More...

Measures & Measuring

One of the most important principles to be observed in the preparation of food for cooking, is accuracy in measuring. Many of excellent recipes are failure simply from lack of care in this respect.

Measures are generally more convenient than weights, and are more commonly used. The common kitchen cup, which holds a half pint or 250 ml, is the one usually taken as the standard; if any other size is used, the ingredients for the entire recipe should be measured by the same.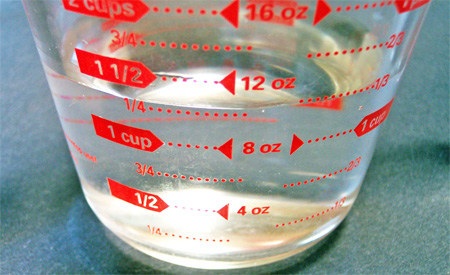 Measurements
All measurements for all materials called for in the recipes in this book are level.
The standard measuring cup holds one-half pint and is divided into fourths and thirds.
To make level measurements fill cup or spoon and scrape off excess with back of knife.
One-half spoon is measured lengthwise of spoon.
Sift flour before measuring.
NOTE: Where shortening is mentioned in the recipes it is understood that butter or lard, or an equivalent quantity of butter substitute or vegetable oil may be used.
Abbrevations of Measures
In order to simplify directions and recipes in books relating to cooking and food preparation, it is customary to use the abbreviations of some weights and measures. Those which occur most frequently in cookbooks are the following:



tsp. for teaspoon

pt. for pint

Tb. for tablespoon

qt. for quart

c. for cup

oz. for ounce

lb. for pound

The following points should be observed in measuring:
1. The teaspoons and tablespoons to be used in measuring, are the regular spoons in general use.
2. Any material like flour, sugar, salt, that has been packed, should either be sifted or stirred up lightly before measuring.
3. A cup of dry material is measured level with the top of the cup, without being packed down.
4. A cup of liquid is all the cup will contain without running over. Hold the cup in a saucer while measuring, to prevent spilling the liquid upon the floor or table.