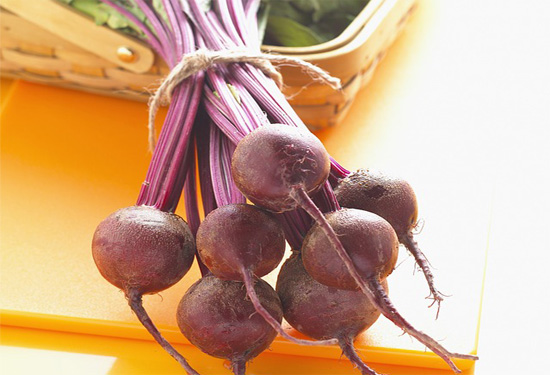 Ingredients:


2 tablespoons butter, melted
6 medium beets
2 green peppers
2 tablespoons bread crumbs
1 teaspoon onion juice
Salt and ground black pepper to taste
1 tablespoon butter
Watercress for garnishing





Directions:

Select 6 smooth even-sized beets and boil in boiling salted water until tender.
When cooked, drain the liquid and cool. Peel, remove root end and remove center, leaving shell about half inch thick; reserve scooped out centers.
Remove stems and seeds from peppers; cover peppers with boiling water ten minutes.
Dice scooped out beet centers and place in medium size bowl.
Dice green peppers and add to the diced beets.
Stir in melted butter, bread crumbs, and seasonings. Mix and divide into beet shells, dot with butter and bake in moderate oven for about twenty minutes.
Serve garnished with watercress.
Makes 6 servings.