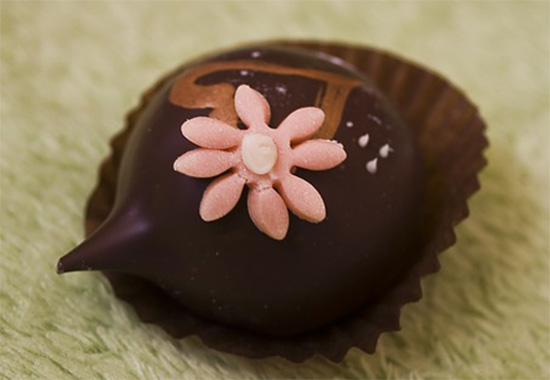 Ingredients:




1/2 pkg (4 oz.) cream cheese, softened at room temperature
2 tablespoons icing sugar
1 teaspoon vanilla extract
8 oz. dried apricot halves
6 oz. semi-sweet cooking chocolate
1 tablespoon butter





Directions:

In a medium bowl mix cream cheese, icing sugar and vanilla extract.
Place small amount of cream cheese mixture between two apricots (or between two halves, depend on the size of dried apricot), and press lightly. Repeat with remaining apricots. Arrange stuffed apricota on plate, cover and chill for about 20 minutes.
Line a tray with wax paper; set aside.
In a double boiler or heavy sauce pan, melt chocolate and butter until chocolate is smooth and glossy.
Dip one half of each apricot sandwich into chocolate and arrange on prepared tray. Chill for 30 minutes or until chocolate is set.
NOTE: If you want apricot sandwiches fully covered, use 2 forks and dip apricots completely into chocolate, you will just need more chocolate.

TIP: Apricot sandwiches are wery presentable if decorated with icing. Use your imagination for very festive treat.