Beef is the culinary name of meat from the domestic cattle (cow, steer, ox or bull) and other adult members of the bovine family (bison, buffalo, water buffalo, yak, and antilope).

The best beef meat comes from an grass-fed animal about three to four years old. The composition of beef depends to a large extent on the breed of the animal, the degree to which it has been fattened, and the particular cut of beef in question. In fact, the way in which beef is cut determines to a great extent the difference between tender and tough meat and, consequently, the price that is charged.

The general method of cutting up a whole beef into large cuts is shown in the picture below. The cutting of the animal, as well as the names that are givento the various cuts, sometimes varies in different localities, but the difference is not sufficient to be confusing.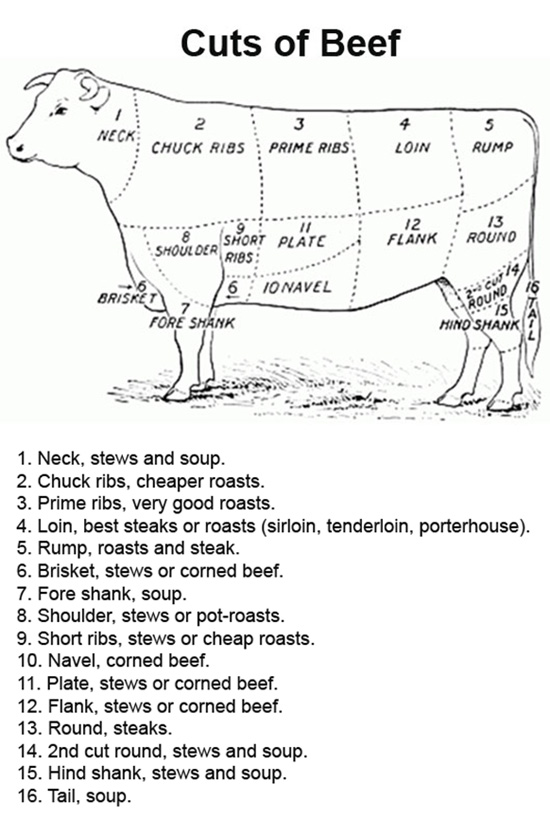 (Excerpts and recipes used with permission from the book "Cooking with Kids" by Maya Gavric)