A common way in which to utilize left-over chicken is in chicken salad. Such salad may be served for lunch or any other light meals.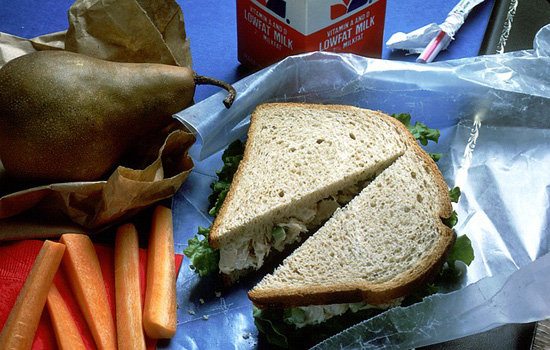 Ingredients:

2 cups cold diced cooked chicken
1 cup chopped celery
1 small onion, finely chopped
1/2 cup mayonnaise or French salad dressing
2 hard-cooked eggs
1 tablespoon fresh lemon juice
Salt and ground black pepper to taste
Soft buns or bread
Lettuce


Directions:

In medium bowl, mix the diced chicken with the chopped celery and onion. Marinate with lemon juice salt and pepper.

Add mayonnaise (or French dressing if desired) and mix well. Taste an adjust seasoning.

Just before serving, toast the soft buns; cover the buns with lettuce and heap the salad on top of the lettuce.

Garnish with slices of hard boiled eggs and serve immediately.


TIP: If you don't want to use buns, just heap the salad on the bed of lettuce leaves and garnish with slices of the hard-cooked eggs.