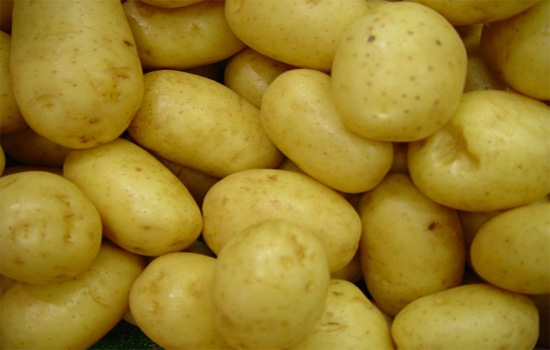 Ingredients:
6 large potatoes
1 teaspoon salt
1/3 cup hot milk or cream
1 tablespoon butter
1 tablespoon sour cream
Salt to taste

Directions:

Wash and peel potatoes. Cut potatoes into large dice, put in saucepan, cover with water, add 1 teaspoon salt and boil.

When potatoes are done, drain, and mash with a potato masher in the saucepan in which they were cooked. Add hot milk, butter, and beat them until very light and creamy; taste and add more salt if needed, and beat again.


Serves six to eight.


Browse Pages
Gluten Free
Baking
Breads & Related
Cakes & Related
Cookies
Amazing Pies
Pastries
Puddings
Beverages
International
Vegetables
Fruit
Tasty Dips
Dressings
Soups & Related
Sauces
Cooking With Kids
Herbs & Spices
Special Occasion
Miscellaneous
Buy Great Products
Privacy Policy & Terms
Potatoes are a cheap source of carbohydrates. They are also valuable for their mineral matter and for the large quantity of water which they contain. Three fourths of the potato is water. The framework of the potato is cellulose, which is an indigestible carbohydrate material. Potatoes have only a small amount of cellulose, however, and they are comparatively easy to digest. When dry and mealy, they are most digestible. When used for a meal, potatoes should be supplemented by some muscle-building food, such as milk, cheese, eggs, fish, or meat.